WE INVITE YOU TO JOIN OUR APPEAL, AND HELP NETZER IN ANY WAY POSSIBLE -
NO DONATION IS TOO SMALL.
Netzer Australia has been providing positive and vibrant Jewish experiences for our community and its youth for 40 years. Through Netzer, our participants engage with their Jewish identity, making lifelong friends and become leads of our community.
With your help and generosity, Netzer Australia can ensure that every young person who wishes to embrace their Jewish identity and develop their leadership skills is capable of doing so.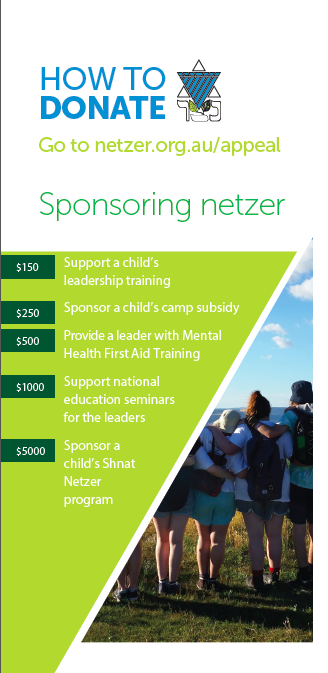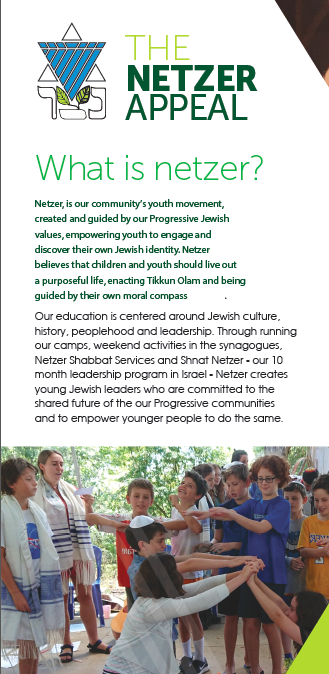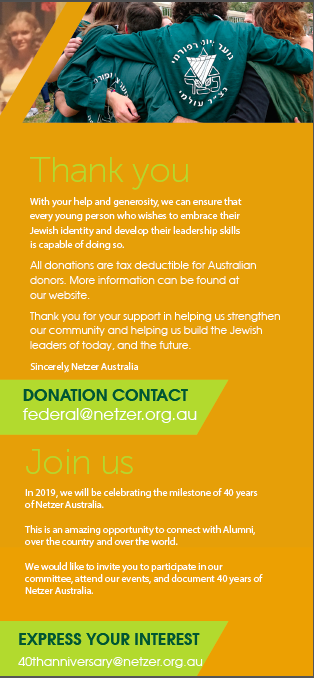 Your tax deductible donations go directly to the Progressive Jewish Cultural Fund (PJCF). The PJCF has supported Netzer's cultural activities for many years and we're very thankful for their support.
All donations are tax deductible through the Progressive Jewish Cultural Fund (ABN 90 627 325 406.